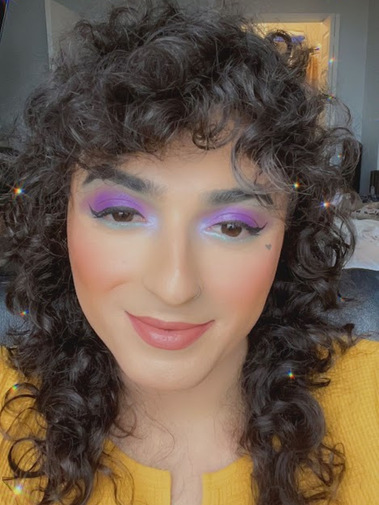 A bit about me...
Hi, I'm Alli. I'm a 28 year old transgender woman who loves to express my creativity through photo and video. I've been a professional photographer and editor since 2013, and I draw inspiration from surrealism, fine art and editorial photography. I also have skills in cinematography, editing and design. In 2020, I launched my own wedding photography studio, Emerald Studios, where I help couples capture their special day with stunning photos and videos. My clients appreciate my eye for detail, amazing editing skills, and warm personality that makes them feel at ease in front of the camera. Whether you need a portrait, a wedding album, or a food photo, I'm here to help you tell your story.

When I'm not behind the camera, I enjoy spending time with my dog and three cats at home. I also like to make videos about makeup and trans advocacy, and share them on social media. I'm an outgoing person who loves fashion and fashion photography. I like to experiment with different styles and looks, and challenge myself with new projects and adventures.
Contact Me
I'm available for local projects as well as potential employment opportunities in and around the Greater Toronto Area. Use the form to inquire about rates and availability, or just to say hi. Thank you.